Dylan never recorded the song but O'Keefe recorded it on his 1999 album "Runnin' From The Devil." O'Keefe had a very big hit in 1972 with his song "Good Time Charlie's Got The Blues" and has been recording and performing for decades. Nevertheless, "Well, Well, Well" seemed to be heading for the forgotten back pages of contemporary music when it was taken up by Ben Harper on his 2004 Grammy award winning collaboration with The Blind Boys of Alabama entitled "There Will Be a Light." The Bling Boys of Alabama have been singing gospel since 1939 and have won 5 Grammy awards on their own. Bonnie Raitt also recorded the song as a duo with Ben Harper on her 2006 album "Bonnie Raitt and Friends".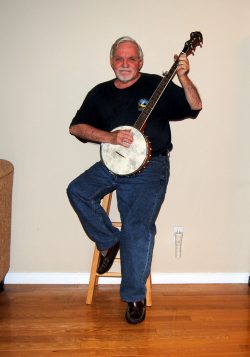 O'Keefe's original version features very funky fingerpicking while Raitt and Harper, both slide guitarists, have given the song a deep bluesy feel. When I listened to "Well, Well, Well" I heard its Appalachian overtones and couldn't help thinking about Doc Watrson, my musical mentor growing up. Doc would have murdered this song with his magnificent voice and his great banjo playing. So I came up with this arrangement, which I play in remembrance of Doc Watson.

Richard Séguin – voice, banjo, percussion

The ecological anthem "Well, Well, Well" came about by coincidence. Singer-songwriter Danny O'Keefe happened to be in the same studio as Bob Dylan and he played Dylan a guitar part that he was working on. Dylan soon came up with some lyrics and "Well, Well. Well" was the result of this brief collaboration.