Another tape found in my brother's basement surprises us with two recordings, made to the best of our knowledge in 1977. No one remembers the details or these concerts nor who could have made the recordings. The tape was in poor condition and I made a complete restoration of the audio after the digital transfer. The results aren't perfect but it's an interesting snapshot of the times.
The first recording offers early drafts of pieces which eventually showed up on my third album, "Spring Water", including two pieces ("The Path" and "Leaves and Light") which are discussed in my entry of February 7 (The Path),  further down on this page. The only exception is "Angie", a piece written by guitarist Davey Graham (1940-2008) and popularised by the late Bert Jansch (1943-2011), a guitarist who greatly influenced me. These two guitarists were at the forefront of the British folk music revival of the 1960s. The piece "Autumn Blues" on my CD "From Stone" is dedicated to Bert Jansch. To hear him at his best, click on this link to see his superb rendition of the traditional piece  "Black Waterside."
 http://www.youtube.com/watch?v=hk)(7Q2J7k48
On the second recording I'm playing with Marc Beneteau, a guitarist who added a lot of flair to my second and third albums. Marc is now a full-time luthier and builds very high quality guitars. I still have the guitar I'm using in the photo with Alcide Dupuis below, which Marc built in 1977. Click on this link to visit his site.
 http://www.beneteauguitars.com
As well as playing pieces from my first three albums, we add pieces from Bruce Cockburn, Duane Allman (1946-1971) and a medley of traditional fiddle tunes.
This music is protected and any commercial use is strictly forbidden. The music is composed by Richard A. Séguin, unless otherwise indicated. Click on the arrow below the title to hear the piece. You can also copy the music to your computer by right-clicking the title in red. For copyright considerations, pieces from other composers can't be copied in this way.

Production and publishing: Pentafolio inc.
Copyright: SOCAN
Live in late 1977
Audio clip: Adobe Flash Player (version 9 or above) is required to play this audio clip. Download the latest version here. You also need to have JavaScript enabled in your browser.
Audio clip: Adobe Flash Player (version 9 or above) is required to play this audio clip. Download the latest version here. You also need to have JavaScript enabled in your browser.
Audio clip: Adobe Flash Player (version 9 or above) is required to play this audio clip. Download the latest version here. You also need to have JavaScript enabled in your browser.
4. Angie
Audio clip: Adobe Flash Player (version 9 or above) is required to play this audio clip. Download the latest version here. You also need to have JavaScript enabled in your browser.
Audio clip: Adobe Flash Player (version 9 or above) is required to play this audio clip. Download the latest version here. You also need to have JavaScript enabled in your browser.
Audio clip: Adobe Flash Player (version 9 or above) is required to play this audio clip. Download the latest version here. You also need to have JavaScript enabled in your browser.
Audio clip: Adobe Flash Player (version 9 or above) is required to play this audio clip. Download the latest version here. You also need to have JavaScript enabled in your browser.
Audio clip: Adobe Flash Player (version 9 or above) is required to play this audio clip. Download the latest version here. You also need to have JavaScript enabled in your browser.
Séguin / Beneteau live in early 1977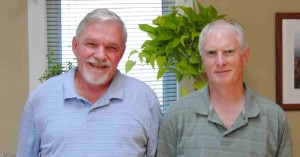 Marc plays guitar and dulcimer (left speaker). Richard plays guitar and banjo (right speaker).
Audio clip: Adobe Flash Player (version 9 or above) is required to play this audio clip. Download the latest version here. You also need to have JavaScript enabled in your browser.
Audio clip: Adobe Flash Player (version 9 or above) is required to play this audio clip. Download the latest version here. You also need to have JavaScript enabled in your browser.
Audio clip: Adobe Flash Player (version 9 or above) is required to play this audio clip. Download the latest version here. You also need to have JavaScript enabled in your browser.
Audio clip: Adobe Flash Player (version 9 or above) is required to play this audio clip. Download the latest version here. You also need to have JavaScript enabled in your browser.
Audio clip: Adobe Flash Player (version 9 or above) is required to play this audio clip. Download the latest version here. You also need to have JavaScript enabled in your browser.
Audio clip: Adobe Flash Player (version 9 or above) is required to play this audio clip. Download the latest version here. You also need to have JavaScript enabled in your browser.
Audio clip: Adobe Flash Player (version 9 or above) is required to play this audio clip. Download the latest version here. You also need to have JavaScript enabled in your browser.
Audio clip: Adobe Flash Player (version 9 or above) is required to play this audio clip. Download the latest version here. You also need to have JavaScript enabled in your browser.
Audio clip: Adobe Flash Player (version 9 or above) is required to play this audio clip. Download the latest version here. You also need to have JavaScript enabled in your browser.
10.Sunwheel Dance
Audio clip: Adobe Flash Player (version 9 or above) is required to play this audio clip. Download the latest version here. You also need to have JavaScript enabled in your browser.
Audio clip: Adobe Flash Player (version 9 or above) is required to play this audio clip. Download the latest version here. You also need to have JavaScript enabled in your browser.
Audio clip: Adobe Flash Player (version 9 or above) is required to play this audio clip. Download the latest version here. You also need to have JavaScript enabled in your browser.

Marc starts things off with "Arkansas Traveler", followed by a piece I learned from Alcide Dupuis, a fiddler from Rockland. Alcide learned to play by ear from one of his uncles and he didn't even know the titles of the pieces he played. Alcide stepped while playing and churned out a furious rhythm – a throwback from another era. Marc wrote the third segment and we used it in the recording of "Down Stream", on "Spring Water."  Next is "Mississippi Sawyers" which I play à la Doc Watson, and we return to "Arkansas Traveler" to finish.
With Alcide Dupuis
Audio clip: Adobe Flash Player (version 9 or above) is required to play this audio clip. Download the latest version here. You also need to have JavaScript enabled in your browser.
"Little Martha" is the only piece Duane Allman wrote. He died in 1971 in a motorcycle accident a few weeks after the recording. He was 24 years old.