« We're sometimes out of the loop here. All roads do not lead to Clarence county. We wake up in the Ottawa valley; it's like living in a nest. »
A double album made up of  solos and duos with Marc Beneteau, a guitar "soul mate." Roch Tassé adds percussion and Fred Priebe plays rhythm guitar on the banjo tunes. Front and center are pieces about my love of nature, acquired by growing up in the country. My home town of Rockland and the united counties of Prescott-Russell are also obvious inspirations. The official launch of the album is at the St-Albert cheese factory.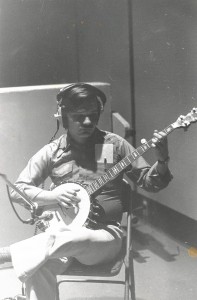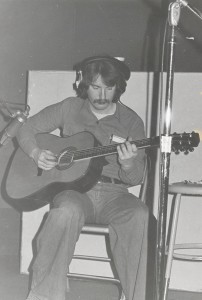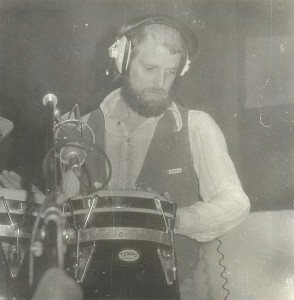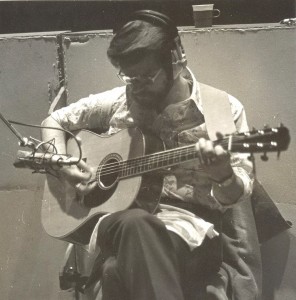 Listen to Richard play "Goin' Home" by clicking on this link:
Music: Richard A. Séguin
except "Saturday Morning" by Marc Beneteau and "Down Stream" by M. Beneteau and R.A. Séguin
Acoustic guitar and banjo: Richard A. Séguin
Acoustic guitar: Marc Bénéteau
Rhythm guitar on the banjo tunes: Fred Priebe
Percussion: Roch Tassé
Recording and mix: John Cybanski
Overseer: Jean Laporte
Ins and outs: Robert Lemay
Production: Cinésources 10
Distribution: Centre La Ste-Famille
Recorded in Ottawa, Ontario
Illustrations: Michel Lavigne
Photography: John Beaulieu and Robert Séguin
A
1. Harbinger
2. After the Rain
3. Saturday Morning
4. Leaves and Light
5. The Path
6. Down Stream
7. So Blue
8. In the Clearing
9. Angelus
10. The Ruins
11. Goin' Home
B
1. Through the Fields
2. What the Wind Said
3. Knock on the Door
4. On My Way
5. The Oar
6. Soon Over
7. People in the Streets
8. The Little Train Goes Far
9. Fog
10. Towards the Nest
11. Round and Round
12. Oh, My Sisters
13. R.R. #1
14. Be Well / Spring Water
To get a copy of Spring Water, contact Pentafolio inc.